آریامسیر
شرکت حمل و نقل بین المللی
With more than seven decade of expertise in logistics, transportation, and transshipment management, Aryamasir provides international transport of products via sea, land, rail, and air across the globe. Aryamasir's strategic partnerships with premier global and regional transportation and logistics providers have enabled the Company to establish a robust network of international agencies in order to provide superior services worldwide. In today's global economy, Asia in general and specifically, the Middle East are among the fastest growing economic regions. Iran, located in the heart of the Middle East, holds several ports along its southern border on the Persian Gulf, with Bandar Abbas being the largest of all. In light of these opportunities, Iran is well positioned as one of the primary routes for reaching all of the Commonwealth of Independent States (CIS). Accordingly, Aryamasir has undertaken additional steps to partner with local sister logistics companies in order to augment its core services and differentiate itself from its competitors. Additionally, Aryamasir has created a network of independent agencies throughout Europe, the Middle East, the Gulf States, and the Far East.
To provide reliable and superior transportation and innovative logistics services leveraging the company's expertise and resources to fulfill our commitments to our customers on-time and on-budget.
Agents
Aryamasir also works with agents on every main border of Iran
Bazargan: Bordering Iran and Turkey
Astara: Bordering Iran and Azerbaijan
Lotfabad: Bordering Iran and Turkmenistan
Sarakhs: Bordering Iran and Turkmenistan
Bashmaq: Bordering Iran and Iraq
Julfa: Bordering Iran and Armenia
To be a trustworthy leader in global transportation, logistics and distribution management utilizing state-of-the-art technologies, best practices, and knowhow.
تیم ما
Our team stands ready to offer reliable services at competitive prices to the industry. We constantly strive to become more competitive, offer reliable and timely logistic services, streamline and facilitate the entire transportation process and communicate with our valued customers at every step of the transportation process.
Agents & Offices In IRAN
All these offices are interconnected and they work as one team with the goal of assuring better services.
• Aryamasir has her head office in Tehran, Iran, which operates as
the heart of the whole company.
• Aryamasir holds another office in Tabriz, north-west side of Iran,
bordering with Turkey. The aim of this office is to better monitor
and coordinate drivers traveling to Iran or traveling from Iran to
Turkey and Europe.
• Another branch of Aryamasir is located in Mashhad, north-east
of Iran. This office focuses on the operations related to the East
of CIS.
• Aryamasir also holds an office in Bandar Abbas, south of Iran,
which is Iran's main port.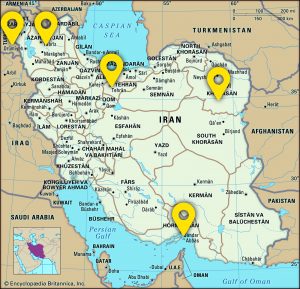 Our Sister Company
Saadat Bandar, a subsidiary of Aryamasir, is uniquely positioned to cater all of your domestic transport demands originating from Bandar Abbas. Aryamasir's mission is to consistently provide the best in class transport and logistic services by leveraging the company's expertise and resources to fulfil customers demands in the most efficient and highest quality manner.